Coronavirus (COVID-19) Updates and Insights
How we're keeping our customers and employees safe and financially secure.
On the pages below, your IncredibleBank will do our very best to keep you updated on how COVID-19 is impacting banks and financial services in general, and IncredibleBank in particular. We urge everyone to read through all of these pages, perhaps even daily if necessary, because there are still many unknowns about the virus. Here, you'll receive updates and communications, from our President and CEO, Todd Nagel, and contact information for our IncredibleBank COVID-19 Response Team. 
Be prudent, safe and strong. For us, that's our motto moving forward. 
Update: Wednesday, April 1, 2020 —  The Payroll Protection Program (PPP) is here, and IncredibleBank will be your point of contact and resource going forward. As a Preferred SBA Lender, and one of the Top 50 SBA financial institutions in the country, we are in close correspondence with the SBA and receiving their updates on a regular basis.   Apply Here
Recent Updates and Frequently Asked Questions
Tuesday, March 31, 2020—
As a top 50 Preferred SBA Lender, IncredibleBank will be administering The Paycheck Protection Program as soon as Federal guidelines are announced. This program was developed to assist small businesses who have been adversely impacted by the Coronavirus. For more details and to sign up for the program visit our
Paycheck Protection Program page.
Monday, March 30, 2020—
The Paycheck Protection Program, part of the new CARES stimulus package, is a federal loan program aimed at helping small businesses who have been severely impacted by COVID-19. Visit our
Paycheck Protection Program page
to signup for information about the application process.
Thursday, March 26, 2020 — 
We've been made aware that people are having difficulty accessing the online loan application on the
SBA Disaster Relief
 website. The SBA website is currently experiencing increased traffic levels.  If you are having trouble accessing the online loan application, please clear your browsing data and try again.
Wednesday, March 25, 2020 — 
The Department of Justice is investigating fraud cases related to the COVID-19 crisis. We would like our customers to be aware that criminals are attempting to exploit COVID-19 worldwide through a variety of scams:
Individuals and businesses selling fake cures for COVID-19 online and engaging in other forms of fraud.
Phishing emails from entities posing as the World Health Organization or the Centers for Disease Control and Prevention.
Malicious websites and apps that appear to share virus-related information to gain and lock access to your devices until payment is received.
Seeking donations fraudulently for illegitimate or non-existent charitable organizations.
Monday, March 23, 2020 — 
Non-essential businesses are closed in WI and MI. IncredibleBank is an essential business and we are taking care of all your banking needs through our drive-up windows, our call center, and our mobile app. If you haven't downloaded our mobile app please do it today; for your
iPhone download here
and for your
Android phone download here
. We continue to close loans, open new accounts and credit cards, and are working diligently to make your life easier during these difficult times.  
Friday, March 20, 2020 — The IRS announced today that the tax deadline will be extended for individuals, families and businesses from April 15, 2020 to July 15, 2020. Taxpayers now have extra time to file and make payments without interest or penalties. 

Wednesday, March 18, 2020 — 
Wausau Area IncredibleBank locations are accepting monetary donations to help meet hunger needs in Marathon County. Peyton's Promise and Blessings in a Backpack, in partnership with area school districts, are providing breakfast and lunch meals for children at designated sites while they are out of school. At these sites additional food assistance for any community member in need is also being provided. Financial support is needed to meet the demand for assistance. Stop by our Wausau, Rothschild, or Weston locations to drop off your donations through our drive-up.  You can also donate online at 
Peyton's Promise
 or 
Blessings in a Backpack
.
Tuesday, March 17, 2020
— In the interest of better serving our customers, IncredibleBank has increased the limit on cash withdrawals within our ATM Network to $1,000 daily and $3,000 daily for POS transactions. IncredibleBank is a member of the
MoneyPass ATM Network
with more than 32,000 fee-free ATMs nationwide.
Monday, March 16, 2020 — In coordination with recommendations regarding social distancing from the CDC and local health officials, we are reducing our branch staff and conducting banking operations only through our drive-up windows.*
* IncredibleBank is being extremely diligent in keeping our customers and employees healthy and safe, particularly our most vulnerable citizens. At the suggestion of the CDC, we are taking every precaution necessary to limit face-to-face contact for the foreseeable future. Our investments in technology, such as our online banking portal and mobile app, can be used to conduct nearly all of your banking needs. Our customer experience center can also assist you with your needs at 1-888-842-0221, and our IncredibleBank COVID-19 Response Team listed below can also help with your questions about specific types of banking and insurance.

What are my options for banking during social distancing?
This is the perfect time to download the IncredibleBank mobile app which allows you to handle virtually all your banking needs, well, virtually. Please download our app here for your iPhone and here for your Android phone.  
For all general questions, please contact the Customer Experience Center at 1-888-842-0221, or for questions about specific banking or insurance, needs please contact a member of our COVID-19 response team listed below.
You can always use one of our many fee-free ATMs to access your money.
Consumer and Home Loan Payment Relief Program
If you are facing financial hardship due to COVID-19, contact IncredibleBank and we will work with you to create a customized payment deferral plan for up to 90 days,
with no credit bureau impact.
We hope this will provide you with the time and flexibility to manage any financial challenges affecting your ability to pay. 
Contact our designated team who will work with you one-on-one through these difficult times.
Phone: 888-842-0221
SBA Disaster Relief Program
The SBA website is currently experiencing increased traffic levels.  If you are having trouble accessing the online loan application, please clear your browsing data and try again.
For a business owner that's being affected by COVID-19: What is the Disaster Relief program offered through the SBA? 
IncredibleBank has the ability to offer deferments of up to 6 months for small businesses that currently have an SBA loan. The SBA's Injury Disaster Loan programs lend up to $2 million to a small business to help overcome the temporary closure with working capital. It is important to have open lines of communication with us to walk through the various programs and to expedited the process in any way we can.
Please contact your banker and we will help you through the process.  You can also learn more and apply online at sba.gov/disaster.
What is the time-frame to get this capital relief into the hands of our small businesses?
The SBA loan deferments can be granted immediately by IncredibleBank.  However, the typical time-frame for the SBA Disaster Loan approval process is up to 21 days for an approval on the application package if all information is accurate, then another 3-5 days for the funds to be deposited in the business' account.
Is there a certain time period that the business needs to be in operation to qualify for these loans, and what if they have insurance that provides for loss proceeds? Will this become a problem during the loan application process?
No, there is not a specific time period the business needs to be in operation to qualify. If insurance proceeds are disbursed to the business owners after the loan is funded then those proceeds would be used to pay down on the disaster loan.
What should a business owner do TODAY to get this process underway to officially APPLY for one of these disaster loans?
It will be helpful to work directly with your banker for assistance with the application process. To apply directly for the SBA Disaster Loan visit sba.gov/disaster. 
Messages From IncredibleBank 
Dear IncredibleBank Customers,  


The Coronavirus (COVID-19) has become very real and extremely serious. We should all be diligent moving forward and heed the advice of the Center for Disease Control. At IncredibleBank, we're taking this one-step further. Banks measure themselves on metrics like return on equity, loan to deposit ratios, return on assets, and the like. 
Not us. 
We measure ourselves on our two most important assets, our customers and our employees. Without them, we are a financial institution, like all the others; with them, we are a community, and frankly, an incredible community that looks after each other, not dictated by banker's hours and formulas, but dictated by what matters most; respect, gratitude, and an unwavering belief in helping people whatever circumstances are at hand. 
In turbulent and uncertain times, banks will always be the best and safest place for your money, not just your IncredibleBank, but any well-managed bank. With FDIC insurance covering many accounts, your financial health is insured. But in regard to your physical health, and the health of our customers and employees, it's top-of-mind with us. I have been moved by the humanity of our team within every branch location. They are sanitizing work areas every hour on the hour, they are assisting the elderly, our most vulnerable citizens, with their financial needs, even meeting them in parking lots to help them, and they are reaching out to business customers listening to their concerns and helping them plan for the next few months. 
It's a tough time, for sure. But it's also an important time when we need to step-up and step-forward with anything we can do for you. If you need our help, call us. If you want to talk about your financial well-being, we're here to listen and advise, and if you're just looking for some comfort and a friendly, steadying presence, we're here to lend assistance in any way possible. 
Be prudent, safe and strong. For us, that's our motto moving forward.  
Sincerely, 
Todd Nagel
President & CEO
IncredibleBank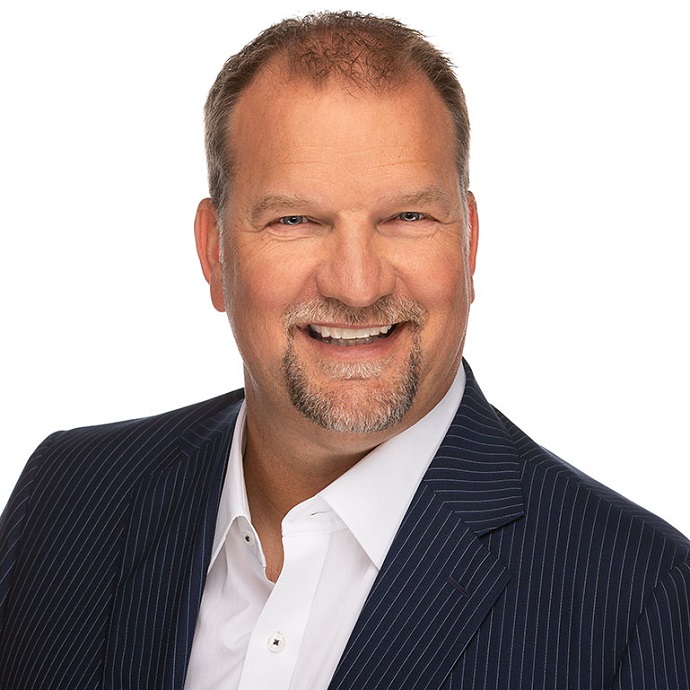 Todd Nagel
Do you have any questions for Todd?
Some of the questions you might ask will go into our FAQ section, but we won't disclose your name. After all, we're in this together, and that means helping everyone. Todd looks forward to your questions.
IncredibleBank Response Team
Welcome to the IncredibleBank COVID-19 Response Team. We are your front line contacts as we all work through the hardships that the Coronavirus has laid bare. Feel free to email or call us with your questions and concerns, remembering that these are our personal cell phone numbers. If we don't have all the answers, and it seems that at this point no one does, we'll try to get you the information you need, but it might require some time and research before we know for certain.
All the best,
Chris, Lisa, Deb, Angela, Tammie, Jesse
Contact Chris for questions about preparing for and managing through potential business disruptions.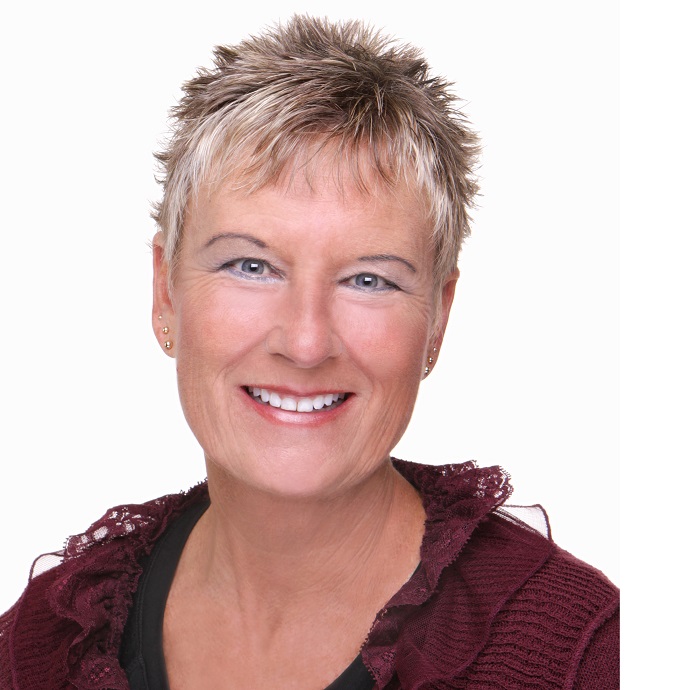 Chris Kuehling, VP Business Lending 
Contact Chris
715-891-4389
Lisa is here to help with any questions about business payments, fraud prevention or online business access.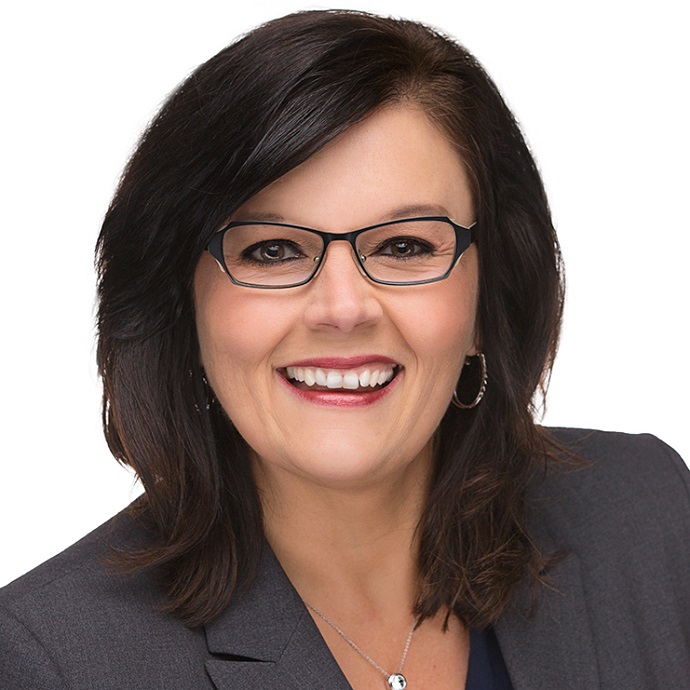 Lisa Woerpel, VP Business Services
Contact Lisa 
608-203-9818
For questions about your accounts, payments or travel cancellations when using your debit or credit card, contact Deb.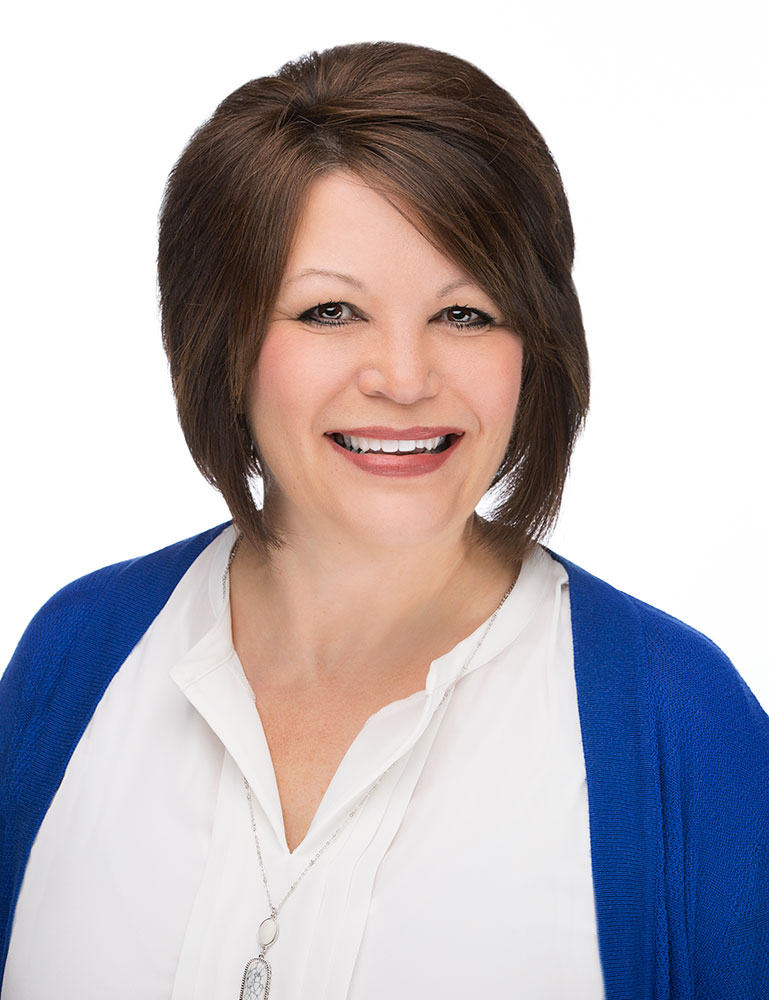 Deb Gulan, Regional Community Bank Manager
If you have any questions about how this pandemic will affect your mortgage process, contact Angela.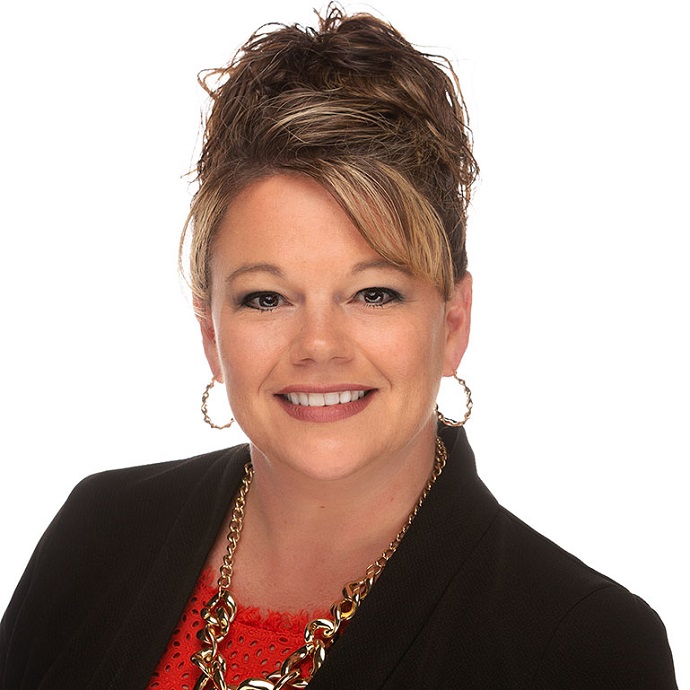 Angela Stephans, Director Home Lending
Contact Angela
715-297-2158
For questions about health insurance, reporting a claim, or handling claims for businesses, give Tammie or Jesse a call.
Tammie Buhs, Personal Lines Manager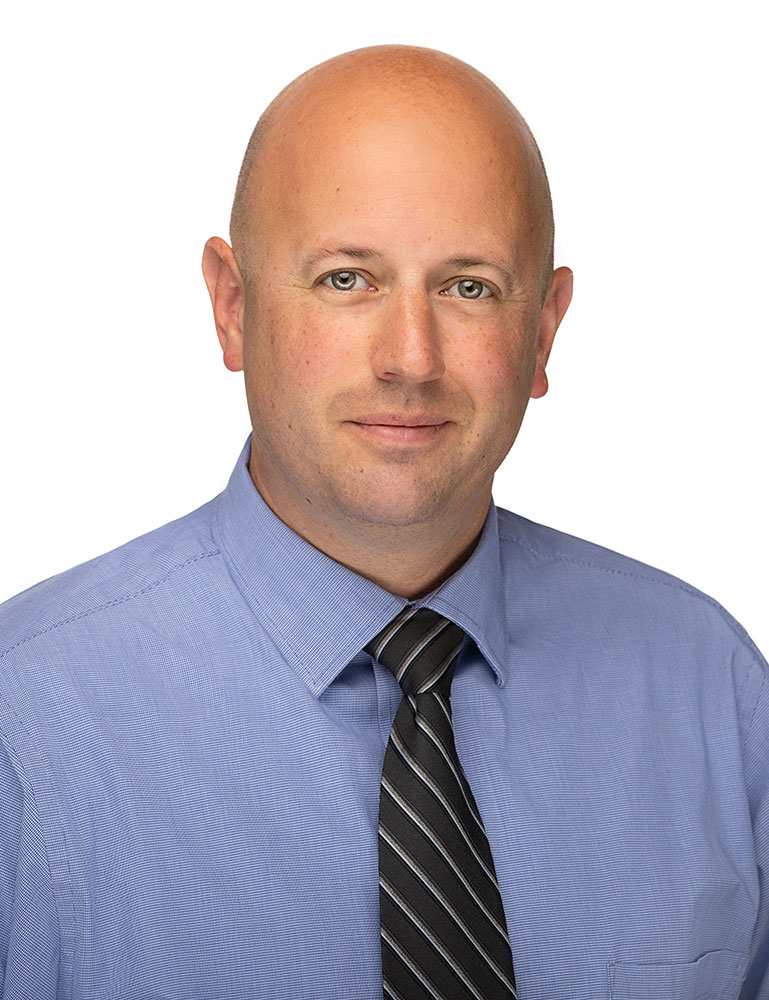 Jesse Kimball, Account Executive, Business Insurance
Contact Tammie
715-358-9342
Contact Jesse
715-358-9343
---