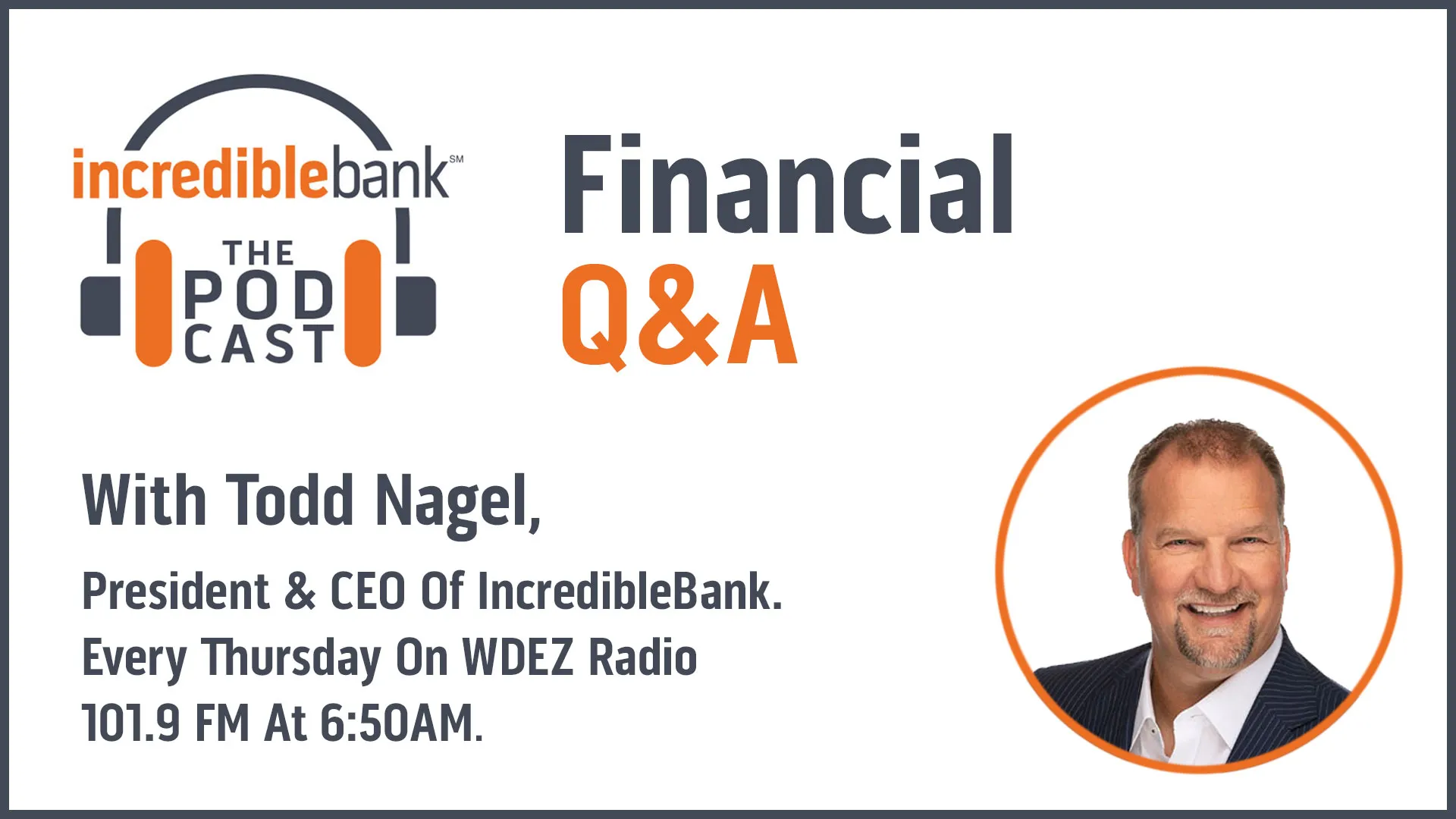 7/20/20
Bryan and Chandra from WDEZ Radio in Central Wisconsin ask Todd Nagel,
Incredible Bank President & CEO questions from the audience.
This week's question:
I heard from a friend of mine that IncredibleBank is one of Wisconsin's largest SBA lenders and ranked in the top 50 SBA lenders in the country.  Can you tell us more?