11/25/19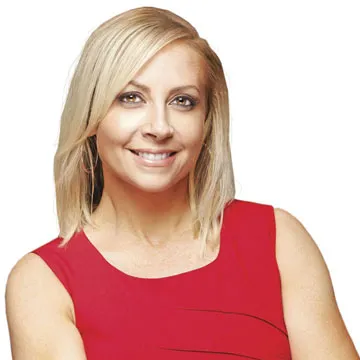 Stephanie Castagnier Dunn
SBA President
IncredibleBank
IncredibleBank (IB): Stephanie, you've had a long and successful career in financial services, how did it start? 
Stephanie (SCD): I graduated with a degree in finance and moved to Chicago to become a stockbroker; that was in 1999. I had zero clients, none…but I had a lot of drive and enthusiasm. I literally knocked on the doors of small businesses looking to develop 401K programs. And then guess what? Those same small businesses asked me to assist them with getting loans, and that's when I switched to the lending side of the industry. 
IB: Okay, and then what happened after you went into lending? 
SCD:  I climbed the corporate ladder in banking once I moved over from the securities side.  I have had the privilege of working with exceptional bankers across the country starting and building banks from the ground up. At first, I became a top performing SBA lender in my region, and then a top performer nationally. 
IB: And now you're at IncredibleBank as the SBA President. How many people are in your department? 
SCD: We currently have a staff of 17 people who are grouped in four different departments; Origination, Underwriting, Closing, and Post-Closing which is quality control and portfolio management. 
IB: And what are the leading types of industries you serve, or are "you all things to all people"? 
SCD: We target eight specific industries. They are funeral homes, which, by the way, we're probably the nation's number one lender; family entertainment businesses like bowling alleys and kiddie attractions; manufacturing; professional services; hospitality; franchise restaurants; franchise FedEx; and franchise child care. 
IB: And what size loans do you typically write? 
SCD: Our average is $1 million, but our range is from $500,000 - $2.5 million. 
IB: It's competitive out there, what do you attribute IncredibleBank's success to? 
SCD: First of all, you're absolutely correct about our success. There are 1,624 active SBA Lenders in the U.S. and IncredibleBank climbed to the 30th spot in our first 12 months since our national launch. 
IB: And how did you get to that prestigious ranking? 
SCD: To be honest, bankers don't make a lot of promises so we differentiated ourselves by making promises. In fact, we make six different promises: incredible SBA concierge service; we promise SBA experts in every seat; thoughtful transparency; same day responsiveness; we promise that we'll do what we say we'll do; and we promise a 6-week close. 
IB: It sounds like you're writing an incredible amount of loans, what do you do when you're not writing loans? 
SCD:
Well, we have six-year old twins so that alone requires a lot of our time and efforts. We have a motor coach so we're an avid RV family. Because my husband is a developer, we're very passionate about real estate, architecture and construction.