Business Insurance
Protect the business you've worked so hard to build.
Business Can Be Challenging Enough
You don't want your insurance agency to be one of those challenges.
Over the years, we've insured thousands of businesses in hundreds of different industries, and what we've learned is there are a lot of insurance agencies that do a lot of talking, but not nearly enough that do a lot of listening. At IB Insurance, we're the listeners, and the doers. You have a lot invested in your business, and it's our job to make certain that risks are minimized and goals are achieved. The only way to do that is to take the time to listen and understand. We have top-notch solutions to your business needs, with the best insurance companies in the business. We are ready to start listening.

We work with our many insurance markets to obtain competitive quotes that help you get the most value from the dollars you spend on business insurance.
Whether your business is large or small, we have the insurance products to meet your needs. 
Contact an IB Insurance Agent Today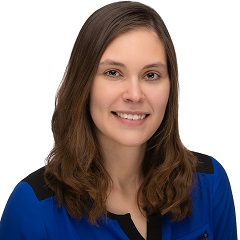 Makenzie Loveland
Senior Account Manager - Benefits
Wausau
IB Insurance Agency, Inc. is a wholly owned subsidiary of IncredibleBank. Products offered by IB Insurance are not a deposit, not FDIC insured and not guaranteed by IncredibleBank.