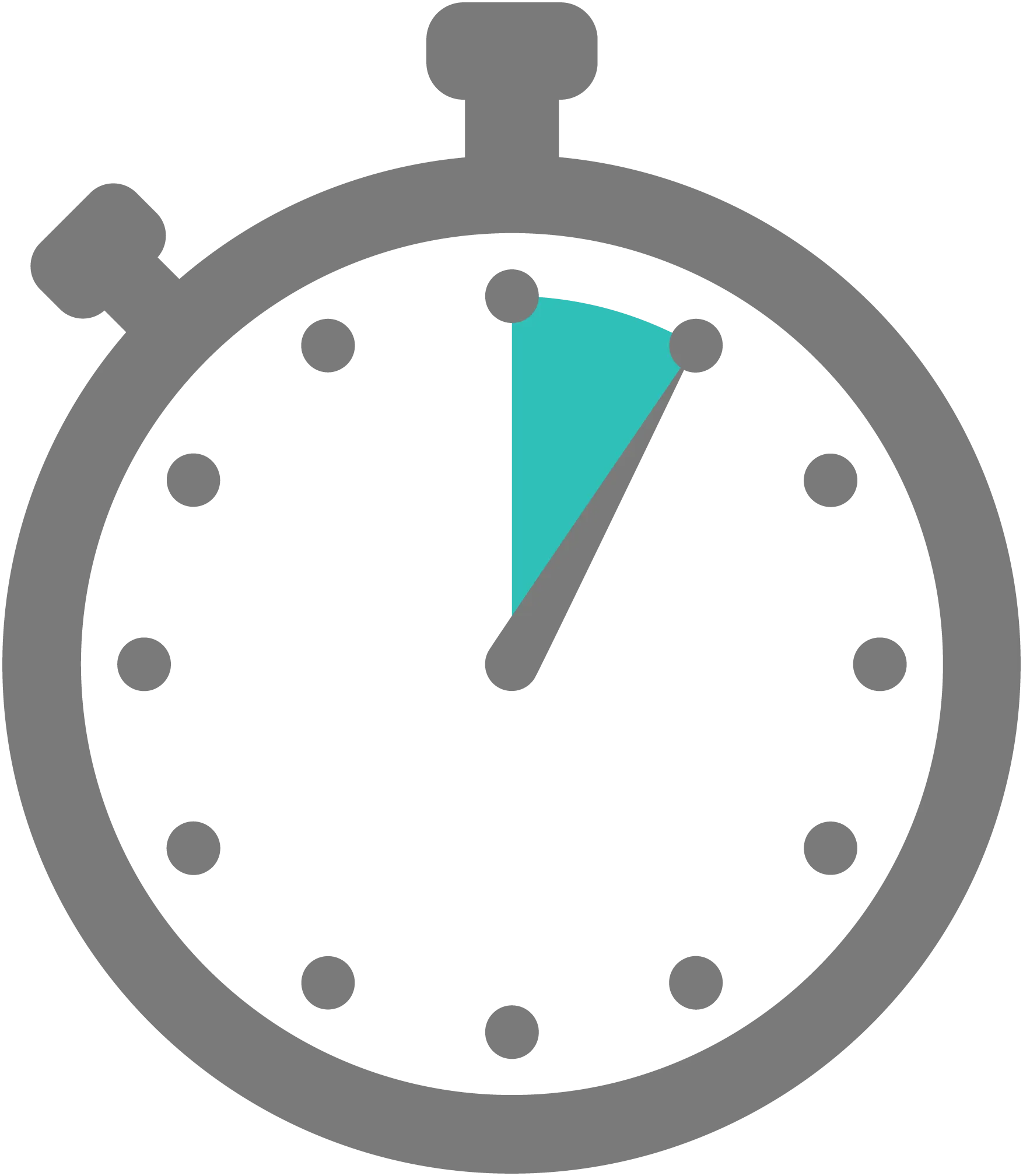 Manage your money your way. You need a checking account that does its job - somewhere to put your direct deposit (and we make
switching your direct deposit
pretty easy!), a way to pay for everything from bills to burgers, and some tools to manage your money. Look no further - your IncredibleBank Checking Account is just
a few minutes away
.
Want to take a look at our other checking account options? Click
here
! 
Choose a theme for the callout box above:
IncredibleBank Checking Account

No Maintenance Fees
No sneaky fees to worry about.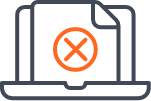 No Minimum Balance

Breathe easy knowing we will not penalize you for spending your money.

You Choose Your Opening Deposit Amount
Don't break the bank. There is no minimum required amount for your first deposit.
All Our Checking Accounts Include: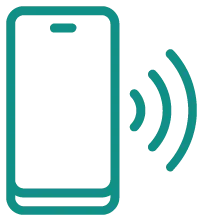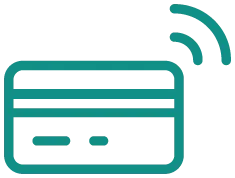 Visa® Debit Card
Use this card in your mobile wallet and to withdraw funds from over 30,000 ATMs across the country, no fee included.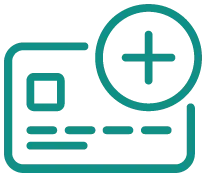 Unlimited Debit Card Transactions
Use your IncredibleBank Visa® Debit Card as many times as you'd like with no repercussions!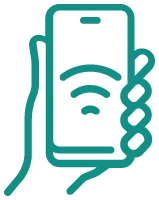 Online Bill Pay
Set up automatic payments to reoccurring bills, to make your life easier and spend less time thinking about bills.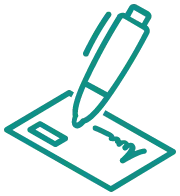 Unlimited Check Writing
Yes, we get the irony. It's sort of the opposite of online bill pay, but a lot of people still write checks, so write away.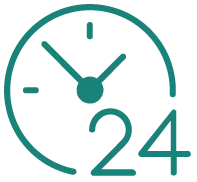 24-Hour Telephone Banking Access
Simply dial 866-777-7872 for touch-tone banking information about your online checking account.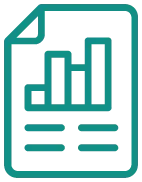 eStatements
Save a tree and sign up to get eStatements within your mobile and online banking (psst...that's actually more secure than paper statements sitting in your mailbox!). A Checking Account That Gives You Financial Security
IncredibleBank works around the clock to protect your information and data security. You can rest easy knowing your money is safe with us.
Choose a theme for the callout box above:
We won't charge for these services:

Standard or expedited ACH transfers


How to Open a Checking Account
Quick tips are below, but more details about how to open your checking account online can be found
here
!
Tell Us About Yourself
We'll need some information from you like your name, address, and birth date to open your IncredibleBank online checking account.
Deposit Funds
Make your first deposit, but don't worry - there's no minimum deposit required to open! Plus, this account has no minimum balance requirement.
How To Use The Mobile App
Mobile Banking
 allows you to securely manage your finances from nearly anywhere with a few taps or swipes on your phone or tablet. With the IncredibleBank Mobile app enjoy the convenience of:
Touch ID login access
Mobile deposit
Mobile bill pay

Mobile wallet
Geolocate the nearest surcharge-free MoneyPass™ ATMs
Here's What Our Customers Have To Say
Average Rating: 4.8 stars (over 250 reviews)


"I've never had such friendly, professional, and FAST service from a lender. They are responsive and, more importantly, RESPONSIBLE!! HIGHLY RECOMMENDED WITHOUT HESITATION!!"
Steve V. - IncredibleBank Customer

"Very easy to work with; customer service was fantastic. Would recommend them to everyone."
Colette E. - IncredibleBank Customer

"April is great to work with! The in-app messaging is the best thing I have ever seen on a banking app."
Scott M. - IncredibleBank Customer
Frequently Asked Questions
We've got the answers.
Is my online checking account FDIC insured?
Yes, IncredibleBank has FDIC deposit insurance on all deposit accounts covering depositors
dollar-for-dollar, principal plus any interest accrued or due to the depositor, through the date of default, up to at least $250,000.
For example, if a person had a checking account with a principal balance of $150,000 and $50 in accrued interest, the full $150,050 would be insured, since principal plus interest did not exceed the $250,000 insurance limit for each account. FDIC insurance may vary based on your situation.
How long does it take to open a checking account online?
If you're opening an IncredibleBank checking account online and you've gathered all your documentation beforehand, you'll likely be able to complete the application in 5 minutes (or less). We will then reach out to you within 1-2 business days on the status of your application and account information. If your account is approved, we will issue your account number, and you will receive your IncredibleBank debit card within 7-10 business days.
What forms of identification will I need to open an account?
You will need to provide at least one form of government-issued photo ID to open your checking account. Examples include: driver's license, passport, or state-issued ID. We will also ask you to provide personal identification information like your date of birth, physical address, phone number and social security number. If the address on your application does not match your ID, then you may also be asked to provide a piece of mail with your name on it for proof of address.
For more information on how to open a checking account, visit our blog
here
!
How do I deposit cash to an online deposit account?
We recommend three different ways to deposit cash into your online bank account:
Make a deposit at a cash-accepting ATM. There are thousands of cash-accepting ATMs throughout the US. Simply insert your debit card into the machine, select deposit cash, and insert your bills into the machine. These funds will immediately be available in your account.
Get a money order. Money orders are like "official checks" that you pay for in advance, possibly with cash. You can purchase a money order from just about any financial institution, post office, or large department stores like Walmart. There will be a small fee associated with money orders, usually less than $5. To deposit your cash to IncredibleBank, you can purchase a money order with your cash, make the money order out to yourself, and deposit your money order using our mobile deposit feature.
Use another checking account. If you still have a checking account at your local bank, you can deposit the cash at your local bank, then transfer the funds from your local bank account to your IncredibleBank checking account.
Where are your ATMs located?
IncredibleBank is a participant in the MoneyPass® ATM Network, meaning that are customer have access to 30,000+ fee free ATMs nationwide. To find an ATM near you, you can use your
IncredibleBank app
or visit the
MoneyPass® ATM website
.
Do you allow minors to open a checking account online?
Yes, we do allow minors to open a checking account online. To open an account on your own, you need to be at least 18 years old. However, with a parent or guardian as a co-signer, you can open a checking account starting at age 14.
Can I apply for more than one account?
Yes, you can apply for as many accounts as your heart desires.
How do I use my debit card with my checking account?
To use your debit card with your checking account, you must first activate the debit card. When you receive your debit card in the mail, call the number listed on the card (Within US: (800) 290-7893, Outside US: (206) 624-7998), identify yourself, set your PIN number, and you're all set! You can then use your debit card to withdraw cash from your checking account at ATMs, make in-store purchases at most retailers, or use your card information to pay for items online.
How do I transfer money from another bank to my checking account?
To transfer money from another bank account to your IncredibleBank checking account, simply use the transfer feature in your IncredibleBank online banking or mobile app. Go to the menu, select transfer, select add an external transfer account, enter the external account information, and specify the dollar amount you would like to transfer. More information and detailed instructions can be found on our
mobile banking
page.
Does your bank offer fraud protection?
There are many different types of fraud, and as such, IncredibleBank protects its customers from fraud in many different ways. 
For example...
We require two-factor authentication for all of our digital tools, which helps keep usernames and passwords safe from fraudsters.
We use encrypted forms of communication to keep customer information out of the hand of scammers.
We have firewall and security protocols in place to prevent hackers trying to steal your data. 
In accordance with Federal Reserve Regulation E, we will even cover certain fraud losses due to unauthorized electronic transactions.
We have several blogs to keep you informed about common scams and cybersecurity threats, such as:
Stay in control with alerts
You're always in-the-know with daily balance notifications and transaction alerts
Personalized Customer Service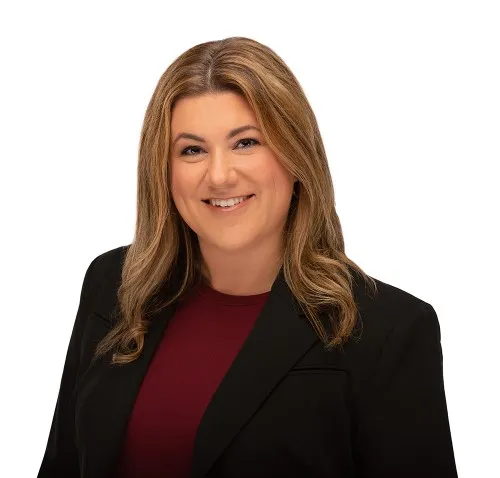 This is April, our Customer Experience Lead. She is here to answer any questions you may have. At IncredibleBank, we believe in the power of personal relationships, and that's why you will always be able to talk to a live person when you call or message us via our
mobile app
. April and her team can help you with opening your checking account, troubleshoot any issues you may be experiencing, and are great resources for any financial questions you may have.