IncredibleBank in Wausau, WI
One of four Wausau, WI area bank locations, IncredibleBank has nestled its headquarters into our 17th Avenue office, beautifully set on the crest of a hill looking over Rib Mountain. This Wausau location, opened in January 2006, also houses our Support Center and Customer Experience Center—staffed with experts in assisting customer calls, emails and inquiries. We have a wealth of knowledge waiting to make your financial experiences more than incredible.

Banking in Wausau, WI, with IncredibleBank provides the customer with a refreshed and welcoming customer experience. When you visit this location, you'll immediately notice an innovative and positive environment equipped with video drive-up, free coffee, soda and popcorn, financial service pods to take care of day-to-day needs, a cozy fireplace, and pub-style conference tables which are all part of delivering an Incredible Customer Experience. You'll be greeted at the door with a smiling face and staff ready to assist you—and you can walk into any of our Wausau area IncredibleBank locations and receive the same welcoming experience.

IncredibleBank is a dedicated community partner known throughout Marathon County as a trusted bank that supports local community efforts. We've partnered with events such as Bowl for Kids' Sake, Ghidorzi Green and Clean and Forrest's Run, to name a few. We're also an active member of the Wausau Region Chamber of Commerce.

Stop in our IncredibleBank 17th Avenue location and see what makes us incredible. 
Manager: Brittany Perez
Lobby Hours
Monday
8:30AM-5:00PM
Tuesday
8:30AM-5:00PM
Wednesday
8:30AM-5:00PM
Thursday
8:30AM-5:00PM
Friday
8:30AM-5:00PM
Saturday
CLOSED
Sunday
CLOSED
Drive-Up Hours
Monday
8:00AM-5:30PM
Tuesday
8:00AM-5:30PM
Wednesday
8:00AM-5:30PM
Thursday
8:00AM-5:30PM
Friday
8:00AM-5:30PM
Saturday
9:00AM-12:00PM
Sunday
CLOSED
Send Mail To:
PO Box 777
Wausau, WI 54402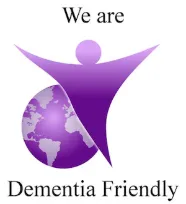 ---