IncredibleBank in Houghton, MI
The Copper Country is not only a great geography to work, it's a great place to live. At IncredibleBank Houghton you'll find a team of three dedicated financial specialists, one of which specializes in rural development lending. Our locations include safe deposit boxes and a beautiful conference room open for customers to use for client meetings. The building was renovated in 2016 to help us deliver an Incredible Customer Experience and we welcome you to stop in and enjoy a cup of coffee while reading the Mining Gazette in front of the fireplace.

IncredibleBank Houghton regularly participates in Keweenaw Chamber of Commerce events, volunteers time with and donate dollars to Little Brothers Friends of the Elderly, and hosts community education events that help our local entrepreneurs be the best they can be. We've developed relationships with our customers not only to help with financial management, but also to discuss favorite fishing holes, waterfall hiking trails and side-by-side tours. We take the time to visit our customers at their place of business and on their timeline to make it easy to do business with IncredibleBank.

Take advantage of our expertise in home lending, business banking, consumer loans, checking, savings, credit and debit cards. We're here to help you succeed.

Stop in our IncredibleBank Houghton location and see what makes us incredible. 
Manager: Stacy Hollenbeck
Lobby Hours
Monday
8:30AM-5:00PM
Tuesday
8:30AM-5:00PM
Wednesday
8:30AM-5:00PM
Thursday
8:30AM-5:00PM
Friday
8:30AM-5:00PM
Saturday
CLOSED
Sunday
CLOSED
Drive-Up Hours
Monday
8:00AM-5:30PM
Tuesday
8:00AM-5:30PM
Wednesday
8:00AM-5:30PM
Thursday
8:00AM-5:30PM
Friday
8:00AM-5:30PM
Saturday
9:00AM-12:00PM
Sunday
CLOSED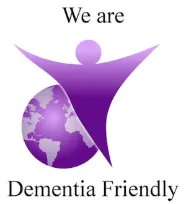 ---