IncredibleBank in Ironwood, MI
IncredibleBank Ironwood is a family-owned community bank where we 'live, work and reinvest in the same community we all call home. We specialize in home lending, business banking, consumer loans, checking, savings, and credit cards. Providing an Incredible Customer Experience is our top priority no matter how small or large the banking need.
Whether you need a personal savings account or a business loan, financial advice, or home loan solutions, you're never far from an IncredibleBank branch location in Wisconsin or Michigan. You can visit us in person, by phone, via app or online. We're sincerely here to help you succeed.
Stop in our IncredibleBank Ironwood location and see what makes us incredible. 
Manager: Kevin Nyquist
Lobby Hours
Monday
8:30AM-5:00PM
Tuesday
8:30AM-5:00PM
Wednesday
8:30AM-5:00PM
Thursday
8:30AM-5:00PM
Friday
8:30AM-5:00PM
Saturday
CLOSED
Sunday
CLOSED
Drive-Up Hours
Monday
8:00AM-5:30PM
Tuesday
8:00AM-5:30PM
Wednesday
8:00AM-5:30PM
Thursday
8:00AM-5:30PM
Friday
8:00AM-5:30PM
Saturday
9:00AM -12:00PM
Sunday
CLOSED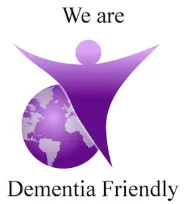 ---