IncredibleBank in Rothschild, WI
On Friday, December 8, 1967, IncredibleBank proudly opened its doors in Rothschild, WI set distinctively on one of Wausau's oldest major roads, Grand Avenue. It was the first of many Wausau area branches to come within a few short years… and just an inkling of what was to come from areas throughout the rest of Wisconsin and into Michigan.

With a sincere philosophy to place customers as the number one priority, this high standard has not changed since that December Friday when IncredibleBank welcomed its first banking customer into its doors. The Rothschild office currently has eight employees with each one prepared to meet you at the door, grab you a cup of coffee or a bag of popcorn, and listen to and evaluate your financial needs. We strive to deliver an Incredible Customer Experience and grow your entire financial relationship with a bank that puts you first.
Our Rothschild location features experienced lenders who can help you get the
home of your dreams
, the
business to build your livelihood
, or the
car/truck
to help you get wherever you need to go. We'll work on your timeline, not ours, as we guide you every step of the way. You can conveniently bank at any one of our four Wausau area locations and receive the same quality personal service.
Stop in our IncredibleBank Rothschild location and see what makes us incredible. 
Manager: Brittany Perez
Lobby Hours
Monday
8:30AM-5:00PM
Tuesday
8:30AM-5:00PM
Wednesday
8:30AM-5:00PM
Thursday
8:30AM-5:00PM
Friday
8:30AM-5:00PM
Saturday
CLOSED
Sunday
CLOSED
Drive-Up Hours
Monday
8:00AM-5:30PM
Tuesday
8:00AM-5:30PM
Wednesday
8:00AM-5:30PM
Thursday
8:00AM-5:30PM
Friday
8:00AM-5:30PM
Saturday
9:00AM-12:00PM
Sunday
CLOSED
Send Mail To:
PO Box 8
Rothschild, WI 54474-0001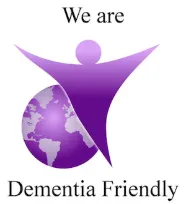 ---