You want your money to make money. We get it. That's why we offer our the IncredibleBank Checking Plus Account. All the benefits of a normal checking account, plus interest...and a few other perks. Got five minutes?
Open your account now
.
Choose a theme for the callout box above:
The IncredibleBank Checking Plus Account Gives You More


0.05% APY


Free Domestic ATMs
We'll reimburse your fees on any ATM transaction nationwide.


Free Perks
Free wires, free paper statements, and free checks.
Why Open A Checking Account With IncredibleBank?
No Bank Treats You Better
Our mission is to grow our customers' entire financial relationship, and we believe that starts by providing incredible customer experiences in every aspect of your banking relationship.
Information Security
IncredibleBank works around the clock to protect your information and data security. You can rest easy knowing your money is safe with us.
Personalized Customer Service
We believe in the power of personal relationships, and that's why you will always be able to talk to a live person when you call or message us via our mobile app.
Nationwide Coverage
With customers in all 50 states we offer the tools you need for a seamless banking experience, no matter where you are. Feel free to travel the country without being tied to a local branch.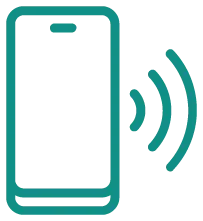 Industry Leading Mobile App
Deposit your checks, pay your bills, and transfer money remotely anytime, anywhere with the IncredibleBank app! To learn how, click the link below.
FDIC Insured
Have peace of mind knowing your deposits are federally insured up to $250,000. Unlike other financial technology companies, IncredibleBank is a bank backed by the FDIC.
Get Started Today
Applying for an account is free and takes less than 5 minutes with no impact to your credit score.
Choose a theme for the callout box above:
 What's Included In Your IncredibleBank Checking Plus Account:
Unlimited Debit Card Transactions




24-Hour Telephone Banking

Overdraft Protection Up To $300

Open Your High Yield Checking In 5 Minutes Or Less
Tell Us About Yourself
We'll need some information from you like name, address, and birth date to open your IncredibleBank Checking Plus account.
Deposit Funds
Make your first deposit! You can fund from an external bank account, another IncredibleBank account, cash, or check.
No Bank Treats You Better
At IncredibleBank, we are known for our Incredible Customer Experience (ICE). ICE continuously evolves based on what you value most, not what we think you want from us. This includes developing delivery channels that allow you to bank with us when and how you want. We communicate with you all the time, via your preferred communication method. Our teams understand your needs and recommend solutions and technology that fit your goals and lifestyle.
Customer Reviews
Average Reviews: 4.8 stars (over 250 reviews)


"Extremely friendly and helpful staff they always are able to answer my questions and can help me with any problem. I drive from Oshkosh once a month to continue banking here because no other bank can compare! I hope they decide to expand further south soon :)."
Sylvia K. - IncredibleBank Customer

"From day one of becoming a member at this bank, I have been beyond impressed by all aspects this bank had to offer. Everyone that I have met with or spoken to in all departments has been helpful, kind, and upbeat. I'm not sure what your secret is, but keep up the good work! I highly recommend this bank!"
Barb R. - IncredibleBank Customer

"Incredible Bank is truly "incredible." The bank is not an organization, institution, corporation, etc., to us, its customers/clients. Instead, it feels like our neighbor who gives a helping hand when needed. In particular, Angela Stephens, as VP of Home Lending, gives exceptional service which is "next door neighbor" centered. Professional, resourceful, expert, helpful, caring. She and IC give witness to those attributes. Thank you Angela, and thank you IC."
Attila W. - IncredibleBank Customer
Frequently Asked Questions
How is a high-yield checking account different from a regular checking account?
A high-yield checking account differs from a regular checking account in that you earn interest on the balance that remains in your checking account.
How is interest calculated on my account?
We use the daily balance method to calculate interest on your account. This method applies a daily periodic rate to the principal in the account each day. Interest will be compounded and credited to your account at the end of each statement cycle. If you close your account before interest is credited, you will not receive the accrued interest. Interest begins to accrue on the business day you deposit noncash items (for example, checks).
Is there a minimum deposit amount to open my account?
Nope! We don't require a minimum deposit to open an account. We do ask that you fund your account within 15 days, however.
How do I open an IncredibleBank High-Yield Checking Account?
Click the
Open Account
button at the top of the page, fill out the application, fund your account, and voilá!
Am I required to maintain a minimum balance?
You are not required to maintain a minimum balance. However, if the average ledger balance of your IncredibleBank Checking Plus account falls below $10,000, a $10 maintenance fee will be imposed. If you are concerned about maintaining this minimum balance threshold, check out our
IncredibleBank Checking
.  
Is the High-Yield Checking Account FDIC-insured?
Yes, IncredibleBank has FDIC deposit insurance on all deposit accounts coving depositors
dollar-for-dollar, principal plus any interest accrued or due to the depositor, through the date of default, up to at least $250,000. For example, if a person had a checking account with a principal balance of $150,000 and $50 in accrued interest, the full $150,050 would be insured, since principal plus interest did not exceed the $250,000 insurance limit for each account. FDIC insurance may vary based on your situation. It's best to use the FDIC insurance calculator to determine your exact coverage.
How long do I have to fund my High-Yield Checking Account?
You must deposit $100.00 to open this account. Aside from that, there is no time requirement for additional funding. A maintenance fee of $10.00 will be imposed each statement cycle that the average ledger balance is less than $10,000.00 for that cycle. The average ledger balance is calculated by adding the principal in the account at the end of each day in the period and dividing that figure by the number of days in the period.
How do I sign up for eStatements?
Download the IncredibleBank app. Once you've signed in, from the menu, select
Accounts. 
Select the relevant account. On the account detail screen, select
Documents. 
Accept the service agreement terms presented. Select 
Enroll All Accounts
. Select
Enroll. 
Watch this easy to follow
Estatement Enrollment
tutorial video for step by step instructions.
How To Use The Mobile App
Mobile Banking
 allows you to securely manage your finances from nearly anywhere with a few taps or swipes on your phone or tablet. With the IncredibleBank Mobile app enjoy the convenience of:
Touch ID login access
Mobile deposit
Mobile bill pay

Mobile wallet
Geolocate the nearest surcharge-free MoneyPass™ ATMs
Personalized Customer Service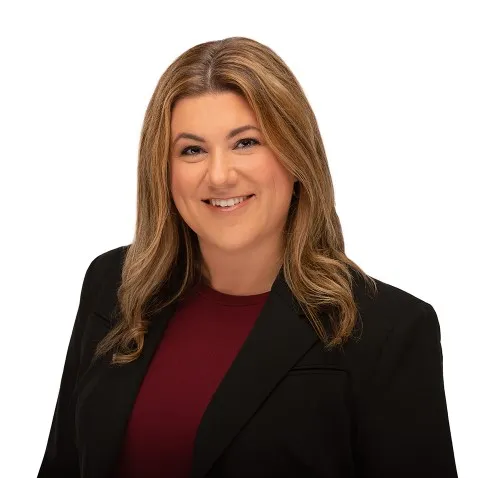 This is April, our Customer Experience Lead. She is here to answer any questions you may have. At IncredibleBank, we believe in the power of personal relationships, and that's why you will always be able to talk to a live person when you call or message us via our
mobile app
. April and her team can help you with opening your checking account, troubleshoot any issues you may be experiencing, and are great resources for any financial questions you may have.