Health Savings Account
It takes less than 15 minutes to open an HSA account and we'll do the work for you. 
Maximize Your Wealth With An HSA Account
And We'll Do All The Work
Open Your High Yield HSA Account From IncredibleBank Today And Earn 

Up To 0.75% APY. 

 
How an HSA works
It's common for health insurance providers to offer HSAs. If yours doesn't have one, you can open a separate HSA account at IncredibleBank. Each year, you decide how much to contribute to your HSA account, though you cannot exceed government-mandated maximums (refer to IRS.gov for HSA contribution limits, restrictions and general program guidance). If you have an HSA through your workplace, you can set up automatic contributions directly from payroll.
You will receive a debit card or checks linked to your HSA account, and you can use the funds on eligible medical expenses. This includes deductibles, co-pays and co-insurance, plus other qualified medical expenses not covered by your plan. Be aware that insurance premiums usually cannot be paid for with HSA funds.
Unlike a Flexible Spending Account, your HSA balance rolls over from year to year, so you never have to worry about losing your savings. Once you're over age 65 and enrolled in Medicare, you can no longer contribute to an HSA, but you can still use the money for out-of-pocket medical expenses. 
HSA Accounts That Cover Medical Expenses And Help You Save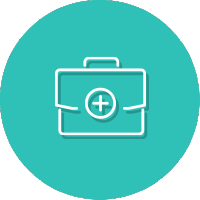 Cover Medical Expenses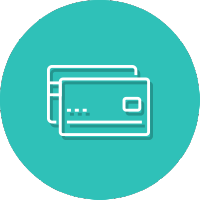 HSA Debit Card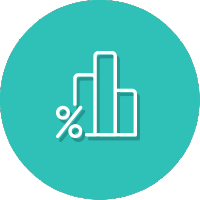 Earn Interest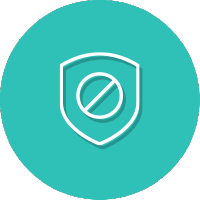 No Income Tax On Contributions
Open Your High Yield HSA Today
Whether you using your HSA for health care expenses or as an investment vehicle, 0.75% APY is the type of return that everybody can get on-board with. 


Other Banking Options For You

Checking Accounts
We know that every bank has checking accounts, but not every bank has an incredible checking account. Free checks, no minimum balances, earn interest, check, check, check.

Savings
As your IncredibleBank, we're saying it's okay to spend money; retail therapy, maybe a long weekend, but we're also saying that it's great to save money, too. And what's better than saving money? 

Mobile App
Stay in control of your finances from the palm of your hand. Pay bills anytime, deposit checks, check balances, view transactions, and transfer funds with our IncredibleBank mobile app.