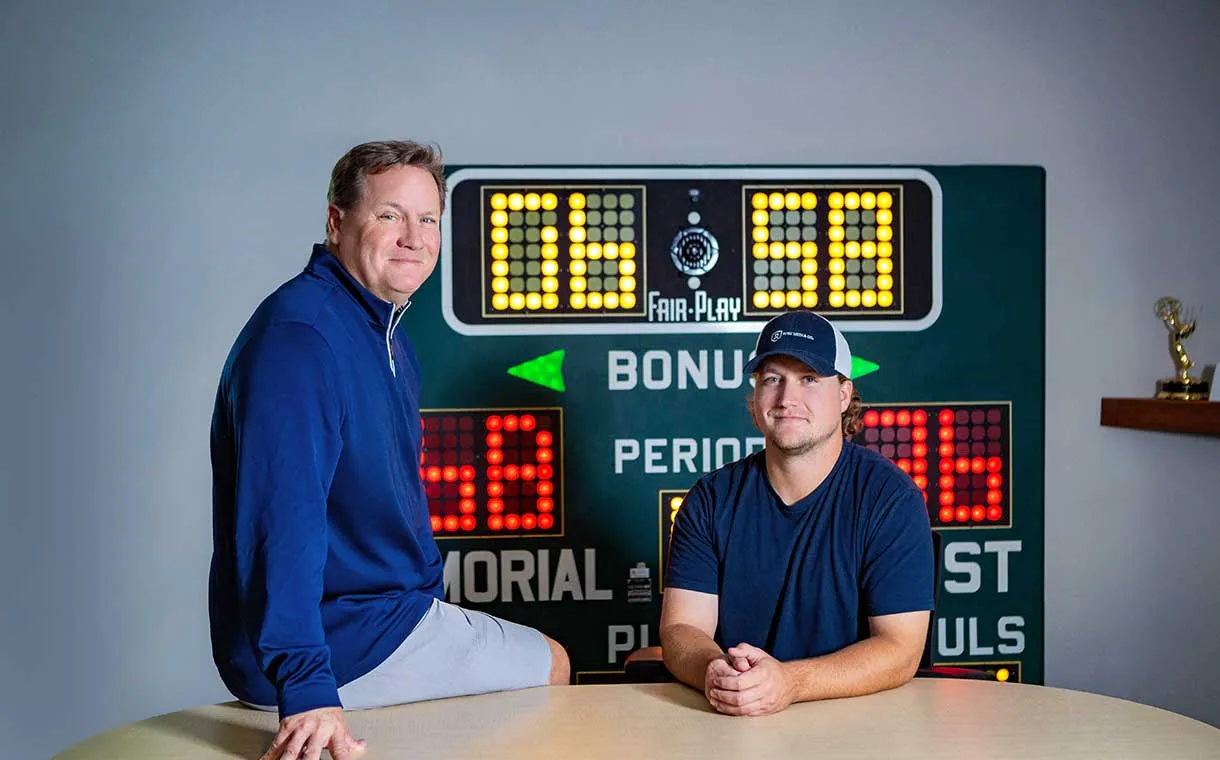 Turning An Avocation Into A Vocation
With a baseball career at University of Wisconsin and then within the Oakland Athletics organization in his rearview mirror, and five kids as part of the roost, Tim Eichorst, owner of Rush Media, turned his avocation into his vocation. As he began to watch and then video tape his children's sporting events, his hobby became a bit more serious as he worked out of his basement editing high school sports footage.
Slowly, Tim began buying the rights to sporting events and syndicating the content to various networks. Today, Rush Media is known in the trade as a "packager" where the company provides the production equipment and usually the crew that produces the sporting events we see on TV including baseball, football, soccer, boxing, Olympic sports, and dozens of other events that we almost take for granted.