Business Credit Card—Should I Have One?   
 
How does your business make payments and pay for its purchases? A business credit card is a great tool for a business to have in its back pocket…or, better yet, wallet. There are cards available for any type of business, business owner or business need: cards to pay down debt, earn different types of rewards, or specialty cards based on type and size of your business. But most business owners don't understand the real benefits of having a business credit card.
Five important reasons having a business credit card can benefit your business:
1) Easily Separate Expenses
As a business owner, you understand the importance of separating your business expenses from your everyday personal expenses. Using a dedicated business card versus blending your business and personal expenses on your personal card is almost a no-brainer when it comes to a clear-cut method of reporting, tracking, and itemizing your expenses. IncredibleBank's business credit cards feature Online Reporting that allows you to pull monthly and annual statements to provide your business the expense detail needed when doing your taxes. You can download transactions and sync your credit card activity with QuickBooks, Excel, etc. Talk about financial organization!

2) Save Money While you Earn
Those credit card reward points aren't chopped liver! Take advantage of them for your business' benefit. Many new cards offer first-time-use bonus points as well as an accelerated rate based on spending. That basically means if you typically use your card at the same type of store or business—you would receive additional bonus points for that store loyalty. If your business pays for a lot of travel, there are also bonus points for traveling, plus the opportunity to purchase airfare tickets with your earned rewards.
 
IncredibleBank can help you determine the best credit card reward fit for your business. With a simple discussion of your business spending, we can determine your potential earnings from any one of our business credit card options. We can also calculate the reward potential based on your business' spending habits—which can help strategize your spending for maximum rewards.
Put your card to work for you! Your business has to pay bills and make purchases whether or not you have a credit card. Choose a business credit card that fits your needs and start saving money while you earn valuable rewards.
3) Set Payment Controls
This is a great contender for many business owners. With a business credit card, you can easily control and monitor card activity on employee-issued credit cards. Plus, you'll get auto-alert text messages to keep you in the know.

As the business owner, you can create controls for each credit card that's under your business account. Set up monitors or blocks on card activity such as spend time, category, location, or amount. You can also choose to receive automated alerts (text and/or email) sent to you and/or the employee if these blocks have come into play. There's a lot of advantage in this benefit: control credit card spend plus continue to earn points, track expenses, and monitor fraud—all on one account.
IncredibleBank's credit cards offer zero liability for any fraudulent transactions as well as employee misuse protection. It's almost as if having a business credit card helps eliminate stress. Almost!
4) Peace of Mind with Fraud Tools
Not only is a credit card transaction safer, but there are several tools available to help monitor fraud on your account. Business owners can set up text and email alerts to monitor as little or as much credit card activity they're comfortable with. Alerts include: card not present, payment due, transaction notifications, etc. And, once you sign up for any credit card alert, you'll be automatically set up to receive two-way text alerts for fraud detection as well. Nice!

5) Insurance Benefits
Just by using your business credit card to make purchases…insurance benefits kick in to safeguard your purchase. Benefits can include anything from merchandise to car rentals. Use your business credit card when renting a car during business travel and you'll receive automatic coverage due to collision or theft when the rental company's collision damage option is declined. Make sure you understand and take advantage of your card's insurance benefits.

Should you have a business credit card? We think these top five benefits of a business credit card should convince you the answer is…YES!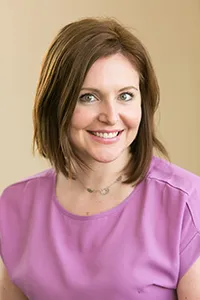 Author: Courtney Bumber
Card Product Specialist
IncredibleBank