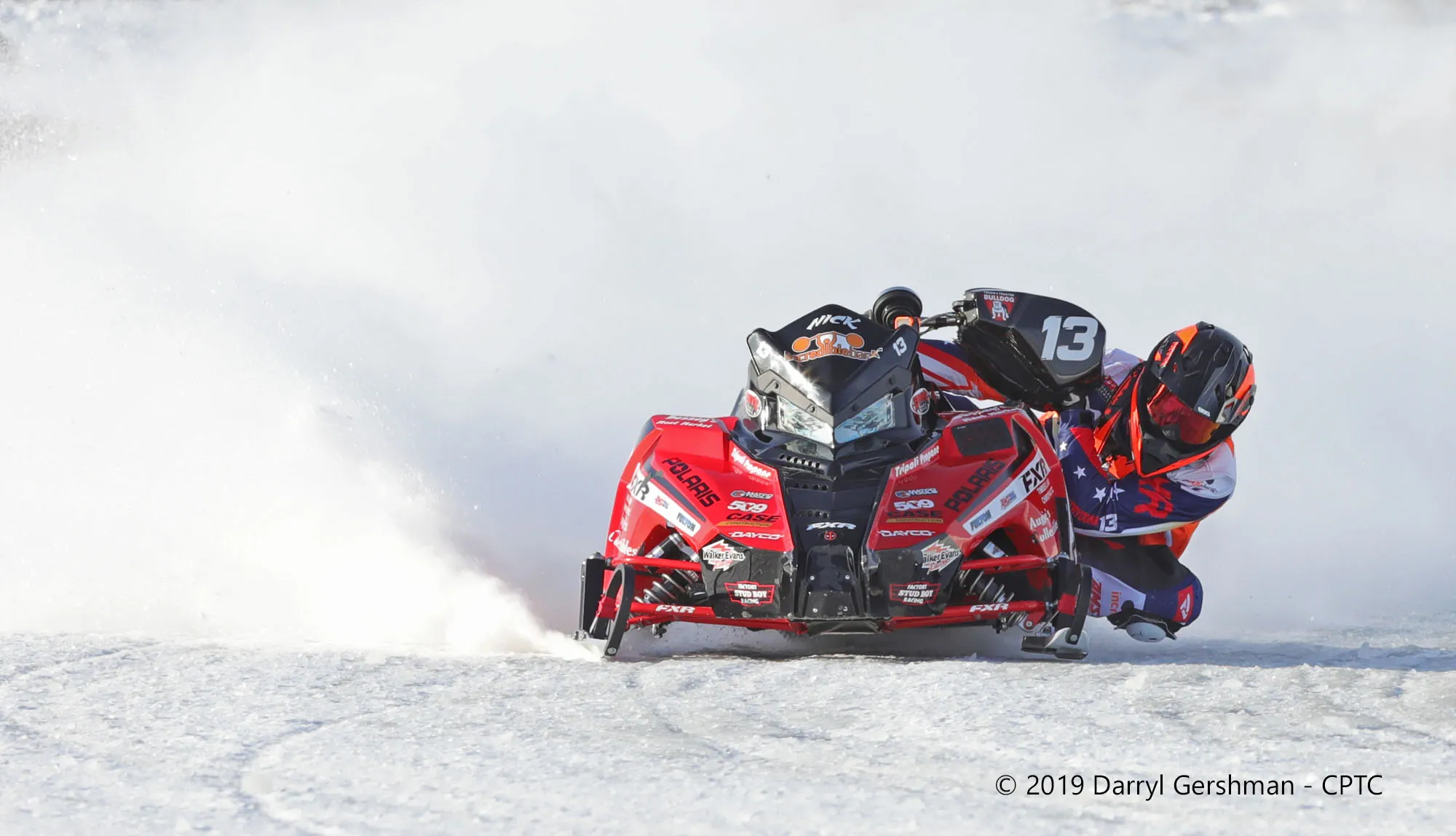 1/13/20
IncredibleBank, with branch locations in Eagle River, Minocqua, Tomahawk, Merrill and Wausau, will be sponsoring snowmobile champion Nick Van Strydonk at the 2020 World Championship Snowmobile Derby in Eagle River on January17-19. Van Strydonk is the former world champion in 2017 and in 2012 when he became the youngest world champion at the age of 21. 
Todd Nagel, President and CEO of IncredibleBank said, "The sponsorship of Nick at the world championships is extremely important to us on so many different levels. First, the community of Eagle River, where this tremendous race is conducted each year, has been vital to the success of IncredibleBank since the day we opened our branch. Second, Nick is a tremendous competitor and champion and we are fortunate to be sponsoring him. Third, Nick's father, Alan, and his aunt Nancy, who are the owners of Erv's Sales & Service in Tomahawk, and have been in the business for over 50 years, have been customers of IncredibleBank since 1998. This is the true meaning of how we help people and businesses get people to their incredible, and finish it." 
Van Strydonk has been racing snowmobiles since he was 4-years old. He has continuously moved up the ranks from Kitty Cats, ovals and Pro Champ 440 Class to becoming a world champion twice over. He has become the latest top oval sprint racer to announce his planned retirement from the sport next year, which means his fans will have one more season to watch the driver of the No. 13 T&N Racing Polaris guide his Pro Champ sled around oval courses. 
Van Strydonk said, "IncredibleBank has been with me since I was a junior racer. They've been incredible, no pun intended. And now that I'm in my last year in racing, it's come full-circle with IncredibleBank. They were there at the start helping me and now they're there at the finish."