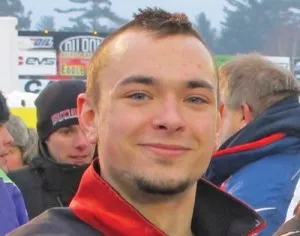 Nick Van Strydonk is a world champion snowmobile racer from Tomahawk, WI. Van Strydonk is a two-time world champion capturing the crown in 2017 and 2012 when he became the youngest champion at the age of 21. He drives the No. 13 Polaris T&N Racing Team sled and is sponsored by IncredibleBank.
IncredibleBank (IB): Nick, the world championship snowmobile races are only 10 days away. The races are held annually in Eagle River, WI. How do you prepare for a race this big?
Nick Van Strydonk (NVS): What most people don't know is that we actually begin prepping for the world championships a few weeks after the world championships. Literally, we start preparing about 49-weeks before the race. That could include everything from a complete sled rebuild to re-machining parts, doing body work, working on the paint job and many other things.
IB: And how do you prepare physically for the race?
NVS: Snowmobile racing requires a lot of different muscle groups than other sporting activities. It's very important to me to change-up my routine every few weeks. I do a tremendous amount of calisthenics along with weight training, stretching and yoga. Remember, when you're driving a 400 pound sled around a track at 100 miles an hour, it requires an unbelievable amount of strength.
IB: And what other secrets are there to your success?
NVS: For me, a proper diet is essential, but I also work hard on the mental aspect of the sport. For example, the world championships require an enormous amount of focus. A racer could run seven different events just leading up to the finals. And with so many different factors influencing a race from equipment and weather to the competition and track conditions, your mind is in absolute overdrive.
IB: This is really a family sport for you.
NVS: It sure is. My mother and father are the team owners, I have a lot of relatives who work in the shop including my uncles. And since my father and aunt own Erv's Sales & Service, which is a power sports company in Tomahawk and a long-time IncredibleBank customer, there are plenty of others helping out in the racing shop; but I'll tell you what, with the amount of time we spend together, everyone feels like family.
IB: Tell us a little bit about the shop.
NVS: I think the most interesting part of all is the fact that 80% or more of an entire sled is customized. We do receive technical assistance from Polaris and we do get help with parts, but these championship sleds are really engineered and customized in our shop.
IB: You've been at this a long time.
NVS: I really have, since I was four-years old when I started racing Kitty Cats. But even some of the Kitty Cats and junior equipment can go 65 miles per hour.
IB: Which leads us to our next question, why are you retiring, you're a two-time world champ and an incredibly successful driver? It was only three years ago that you were the champion.
NVS: That's right, this is my last year, it's also the 25th anniversary of my career in racing and that's a long time for anything. But most of all, I need to start spending more time with my family. I can't begin to tell you how much my wife has given up to let my career move forward. It's her turn now to do the things she wants to do; I can't think of anyone who deserves it more.
IB: Tell us about the racing suit that's designed by FXR and how you raise money from it.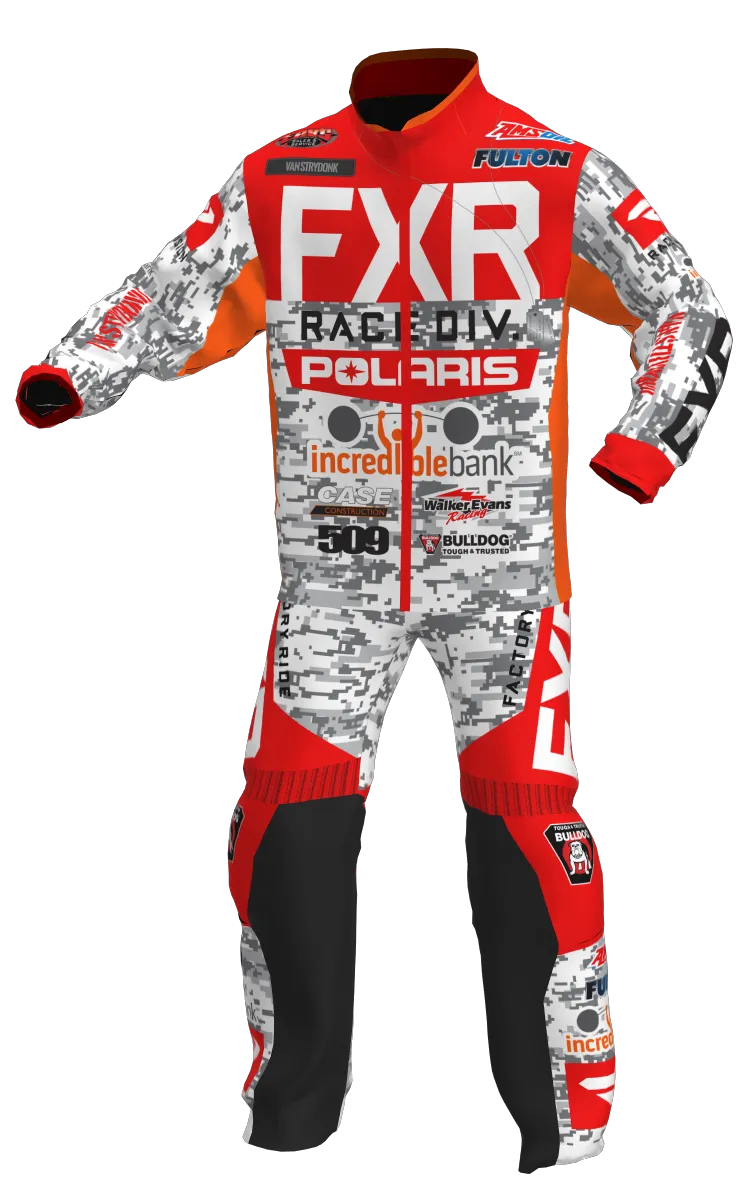 NVS: For the last three years, FXR, which is one of our sponsors, designs a custom suit for me that's one-of-a-kind; literally the only one in existence. Each year I wear it for the Friday night races and then we auction it off for charity. The suit has a military camo look to it and that's because the proceeds from the auction go to Honor Flight, Wounded Warriors in Action, and the local Tomahawk VFW. We've raised more than $10,000!
IB: What's it like having IncredibleBank as a sponsor?
NVS: IncredibleBank has been with me since I was a junior racer. They've been incredible, no pun intended. And now that I'm in my last year in racing, it's come full-circle with IncredibleBank. They were there at the start helping me and now they're there at the finish. They are great people to work with and their relationship with me has been very meaningful.
IB: Okay, one last question since we know you're in training. What state produces the best snowmobile racers?
NVS: It's Wisconsin by far.