Wausau Child Care receives free van from IncredibleBank Foundation!
Wausau Child Care, a non-profit organization, was in need of van to help transport food and supplies to their multiple locations throughout Marathon County which include Stewart Avenue, Westside Center, Franklin Center and Cedar Creek Center. 
Krista Gyland, Wausau Child Care Manager, stated "It is vital at this time to have key players during this difficult time.  During the start of Covid19 – Wausau Child Care was the only that center that closed.  This cost the center a 30% loss of families (60-100).  Families sought out and found different places for their children.  Most of them went to the YMCA or ended up staying home with their children since they could work from home."
Wausau Child Care is now open again and looking for other ways to help families out.  One of the options they are looking into is virtual learning for kids that are staying home, stated Krista Gyland. "We are just trying to keep the center alive.  This gift is so appreciated, thank you IncredibleBank."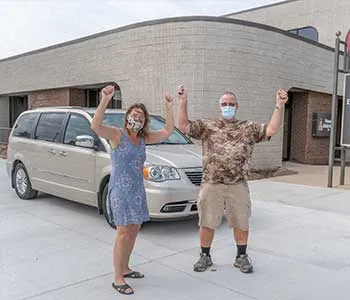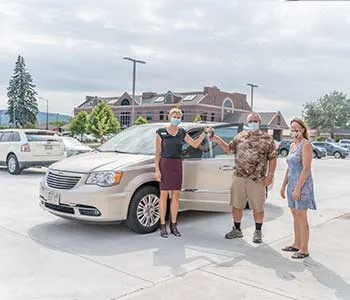 The primary driver of the van is employee Jerome Grabko.  "I'm so excited to have a newer van – and all these modern gadgets on the van are going to be fun to use." 
About Wausau Child Care
Wausau Child Care is dedicated to providing children with a warm, loving, consistent environment designed to foster physical, social, intellectual and emotional development while recognizing that each child is unique. Our agency strives to offer high-quality childcare services which are supportive and sensitive to parent/family needs and diversity:
to implement practices based on a thorough knowledge of child development.
to assist staff in their professional development.
to foster relationships based on trust, respect and genuine concern.