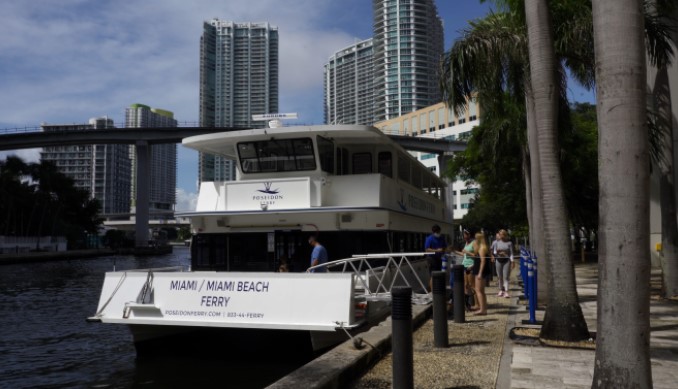 Welcome Aboard. It's Time to Ride Poseidon Ferry Serving South Florida.


With a boatload of experience, Jonathan Silvia came to Miami to start the first waterborne transportation company in the Dade County area. The year was 2019 and the timing was seemingly perfect to launch Poseidon Ferry. Others had tried to start a water transportation business, but after 15 years, the challenges and regulations seemed insurmountable to others – but not to Jonathan. Because of road construction, Miami traffic had become unbearable, and Jonathan spent much of the year planning, negotiating with city officials, and looking for a banking partner who saw the opportunities that Jonathan saw.


Welcome aboard, IncredibleBank.


After successfully securing an SBA loan through IncredibleBank ("the best day of my life," recalled Silvia) and also securing a vessel, the hard work was set to begin. The boat, a catamaran originally pushing 10 knots, needed to be faster and more efficient. Now, with four Yamaha 300HPs, the craft travels at 22 knots and crosses its route in 16 minutes, saving commuters countless hours each week as they head round trip to their destinations. Jonathan chose a catamaran because the boat had to fit under a series of bridges, and although the bridges opened for taller vessels, the openings stop traffic which all but eliminates the need for a waterborne taxi service. After nearly five months of refurbishing the boat, it was ready for its maiden voyage.