Trends in Hospitality - October 2021
Things are looking up for the hospitality industry after a challenging year. Here's what we know:
According to Interindustry Economic Research Fund, Inc., sales for the US hotels and motels industry are forecast to grow at a 4.09% compounded annual rate from 2019 to 2025, which is faster than the expected rate of the overall economy.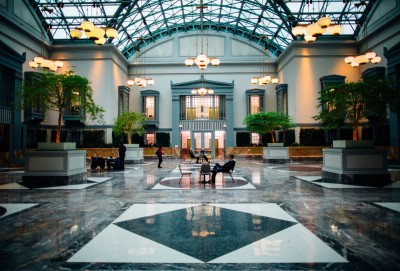 Advertising and search engine firm Google has introduced a new policy on its travel platform Google Travel in which hotels and travel companies can now appear for free in booking links and won't have to pay the search engine for the transactions carried out by travelers. Analysts say that the move is intended to boost the tourism industry when the pandemic begins to wane.
The corporate meeting market has shown promising growth. As the economy strengthens, businesses have become less price sensitive and are negotiating less aggressively for the best price/value from hotels.
Meeting groups have grown in size, but companies are booking blocks of rooms closer to their event date than in the past. Hotels benefit when corporations tie recreational activities (spa, golf) to their trips or events, which often extends the length of stay or increases ancillary income.
The industry is investing in new development.  About 107,400 new rooms are expected to be added to the nation's inventory in 2021 along with another 107,400 in 2022. Aside from the 2020 downturn, growth in lodging demand and the loosening of financial markets are facilitating construction growth.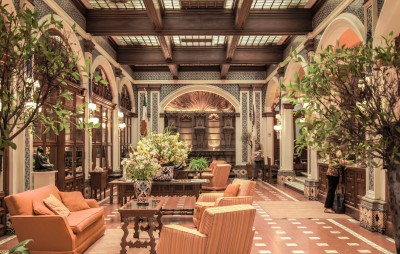 A McDonald's Themed Hotel? Yup, that Happened.
Fun fact: The McHotel was a thing. In 2001, the Chairman of McDonald's Switzerland, Urs Hammer, opened two Golden Arches hotels: one in Zurich and one in Lully. Both Swiss properties had a 24/7 McDonald's located just off the lobby in addition to McDonald's-themed guest rooms. But the venture failed and both hotels closed in 2003.
Solutions to the Hiring Challenge
Now more than ever, small businesses are finding it challenging to hire talented workers. Hiring individuals with disabilities can help businesses meet their talent needs while strengthening their competitive edge. 
A diverse workforce means better ideas and problem-solving. Financial incentives encourage businesses to hire individuals with disabilities and offset the costs of workplace accommodations. Everybody wins.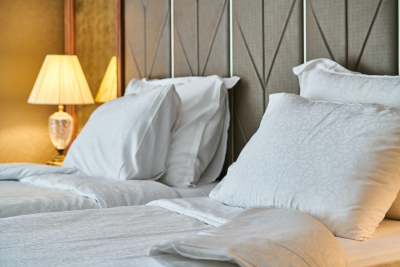 The main federal tax incentives are:
The Work Opportunity Tax Credit (WOTC), available for hiring individuals from certain groups who have consistently faced significant barriers to employment.
The Barrier Removal Deduction, whereby businesses can deduct up to $15,000 for making a facility or public transportation vehicle more accessible.
The Disabled Access Credit, a non-refundable credit for small businesses that incur expenditures for the purpose of providing access to persons with disabilities.
There are also state tax credits for employers who hire people with disabilities. Check your state office of tax and revenue for more details.