WAUSAU, Wis., August 13, 2021 – IncredibleBank, the first Online National Community Bank, announced the promotion of Philip Suckow to Director of Digital and Innovation from his previous role as Director of Digital Solutions.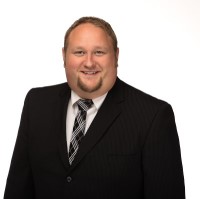 "Phil has been an integral leader in our digital journey at IncredibleBank," said Kathy Strasser, EVP, Chief Operating Officer/Chief Information Officer. "He has his pulse on the industry, understands customer pain points, and brings innovative ideas to the table. I look forward to working with him further in this expanded role as we continue to deliver a best-in-class digital customer experience." 
In his new role, Suckow will be responsible for researching and evaluating new financial technologies to support the IncredibleBank promise of an Incredible Customer ExperienceTM. He will collaborate with the bank's internal teams and external technology partners to ensure a seamless digital experience throughout the customer journey. He will look for ways to leverage the latest innovations and digital payment options through open banking and cryptocurrency to differentiate IncredibleBank and drive its progressive technology strategy.
Suckow's history of helping IncredibleBank lead the way in the early adoption of leading-edge banking technology earned him this promotion. He was instrumental in implementing technologies such as person-to-person payment system Zelle® and real-time payments ahead of competitors. He also led the teams responsible for improving technologies, processes, and experiences for digital account opening and the IncredibleBank mobile banking app, earning an iOS App Store rating of 4.8 out of 5 stars.
About IncredibleBank℠
IncredibleBank, headquartered in Wausau, Wisconsin, was awarded as one of America's Most Innovative Banks by the Independent Community Bankers of America in 2019. With deposit and lending customers in all 50 states, plus their status as one of the nation's top motorcoach and SBA lenders, they are America's First Online National Community Bank (and who doesn't love the idea of a national community?). They are dedicated to their promise of an Incredible Customer ExperienceTM with every interaction.