Incredible Customer Experiences: Helping Others In Tomahawk, Houghton and Wausau.
 Everyday, IncredibleBank employees are going above and beyond their roles and responsibilities to add comfort and assistance to our customers during these difficult times. Here are a few of their stories: 
From Robin Cota, Tomahawk, WI Market Manager
"We are partnering with The Knot Haus in Tomahawk that is owned by our customer Charlotte Andreachi. She is a one woman show that is producing as many masks as she can. Charlotte is keeping track of the elastic and fabric she is using and IncredibleBank will cover her costs."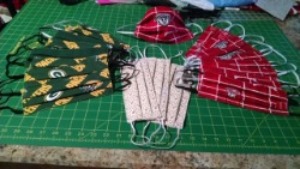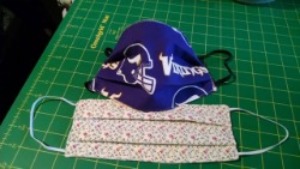 We deeply appreciate everything Charlotte is doing in our small town; she's an incredibly generous person. This past winter, for example, she put a coat rack out for all of us to donate coats, hats, mittens, and other winter items and left the rack out almost every night so others could have warm clothes, no questions asked.  Now she found out our need for protective masks and is sewing away in her downtown Tomahawk shop. I thanked her for all she does for the community and told her IncredibleBank would pick-up the tab. So now she will hunker down and make as many masks as she can."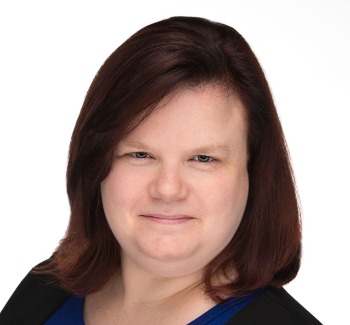 From Stacy Hollenbeck, Houghton, MI Market Manager 
"A customer that our business banker, Christian Palomaki, was working with had a cash flow problem with his small business. The restaurant that he owned needed to shut-down their dining room service due to the Coronavirus pandemic. This left the owner with producing revenue only from the restaurant's carry- out service. At the end of the day, he only made $20 after all of his expenses. He needed more revenue to keep his business going. Christian was able to get him a Short Term Working Capital Loan. This helped him continue to keep his restaurant open. We were there for him in this time of great need. Obviously, the Houghton restaurant and its owner are very appreciative of IncredibleBank."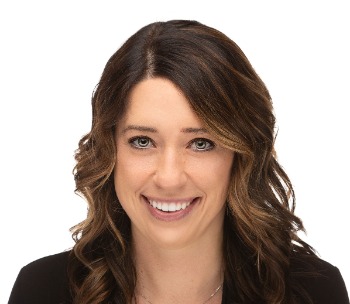 From Brittany Perez, Wausau, WI (Grand Avenue) Manager
"We had a long-time downtown customer, who always visits us on foot, walk up to our drive thru window. Holly was working with him, handling his transaction. She knows that this customer always takes a cup of coffee to go with him on the remainder of his walk. Although the lobby was closed, she asked this customer if he would like a cup of coffee. He replied, 'Yes! I would love one! But your lobby is closed." 
"Without missing a beat, Holly replied, 'That's not a problem. I am going to get a cup of coffee for you and send it right through our drive thru drawer. He was over the moon. This made his entire day. His reply was 'Really? You guys come through. You always come through. I have an old coffee mug from you and it's my most treasured possession because you have always come through for me." 
"It was simple gesture, but it spoke to something that we would think is no big deal, but it shows how much it meant to the customer."